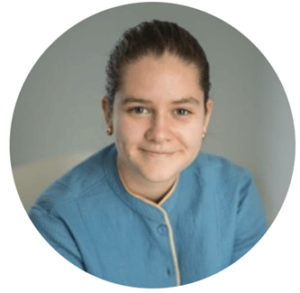 NSRLP welcomes another Access to Justice All-Star, Emma Chilton!
Emma Chilton is the Publications Manager for the charity, Community Legal Information, which helps residents of Prince Edward Island (PEI) understand the law and navigate the justice system. Emma manages the development and revision of legal information publications to improve access to justice for the residents of PEI.
She is actively involved in the pursuit of access to justice through the work being undertaken at Community Legal Information. This organization provides digestible legal information to proactively address issues commonly faced by underserved individuals and aid them in gaining a holistic understanding of the legal system. For example, comprehensive resources are made readily available that outline the legal apparatuses covering areas ranging from tenancy, wills, protecting sexual violence victims, etc.
Notably, the comprehensive 70-page family law book aims to help those in the beginning processes of family court. It provides specific tips on how to be a witness, how to examine a witness, how to speak to a judge, how to assert your position as a self-represented litigant in the courtroom, etc. To date, this resource has gained positive responses as it relieves the added stress of having to independently navigate the legal system. By addressing or preventing legal issues earlier on, Emma has seen people's health improve over the course of resolution.
What Emma says about the issues that self-represented litigants in PEI currently face:
"In the family law context, there is a fear of taking legal action on the basis of adding tension to the social situation that individual is currently facing. The reluctance also stems from not having the appropriate information regarding the best routes and remedies. And given PEI's rural nature, financial limitations are certain to have a huge impact on how a family's ability to support their children and dependents. "
Currently, Emma and the Community Legal Information team are working on launching an online divorce assistant that helps individuals working through uncontested divorces. This will significantly narrow the legal process for people as it tailors the forms to each set of circumstances.
Emma continues to inspire the legal society with her advocacy. Congratulations Emma! Thank you for being an A2J All-Star!
Visit Community Legal Information's website at https://legalinfopei.ca/